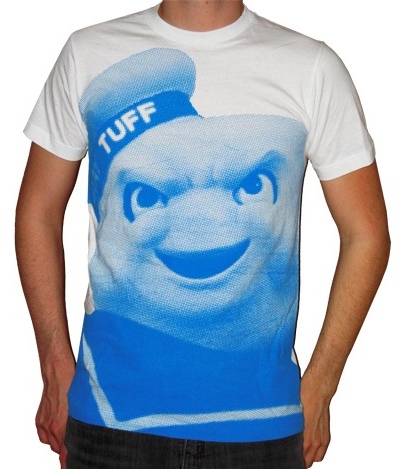 Electric Zombie have started selling this fantastic t-shirt – full shirt prints like that remind me of old rock tees. I'm not certain if they're legit, so you might want to grab one now before Sony cracks down (as they did on Cafe Press.)
[UPDATE] $20 for the shirt, and only $7 shipping to Canada. OK, I'm rolling the dice and getting one.
[UPDATE] Link added now. Dur. Thanks Keith.